Whether your living room is a gathering place for the family or reserved as a showroom space for special guests, its arrangement is key to the success of the overall aesthetic of the room. In most homes, a sofa or sectional is usually the largest piece of furniture purchased, and the rest of the furniture is arranged around it. But there are other things to consider before going to your favorite Atlanta furniture store and buying a new living room set.
Calculate the Size of the Room
Always measure your living room first, taking into consideration any special architectural design features that will affect the amount of floor space you have to work with. Draw up a floor plan before you begin browsing home furniture stores in Atlanta. With 2018 trends focusing on cozy room furniture and comfortable room arrangements, consider arranging a smaller sofa with chairs to create a conversation area. This works especially well in smaller living rooms.
Identify the Focal Point
Stand back and look into your living room. Identify the focal point of the room is usually a fireplace, a picture window, or a television and media center. The sofa or sectional should be arranged so that it complements the focal point and fits the space as well. Never line up all your sofas and chairs along the walls around the room. That type of arrangement leaves a big dead spot in the middle of the room and detracts from the overall appearance and comfort of your space. Furniture pulled away from the wall about 12 inches and then moved closer together creates a more inviting and intimate living room.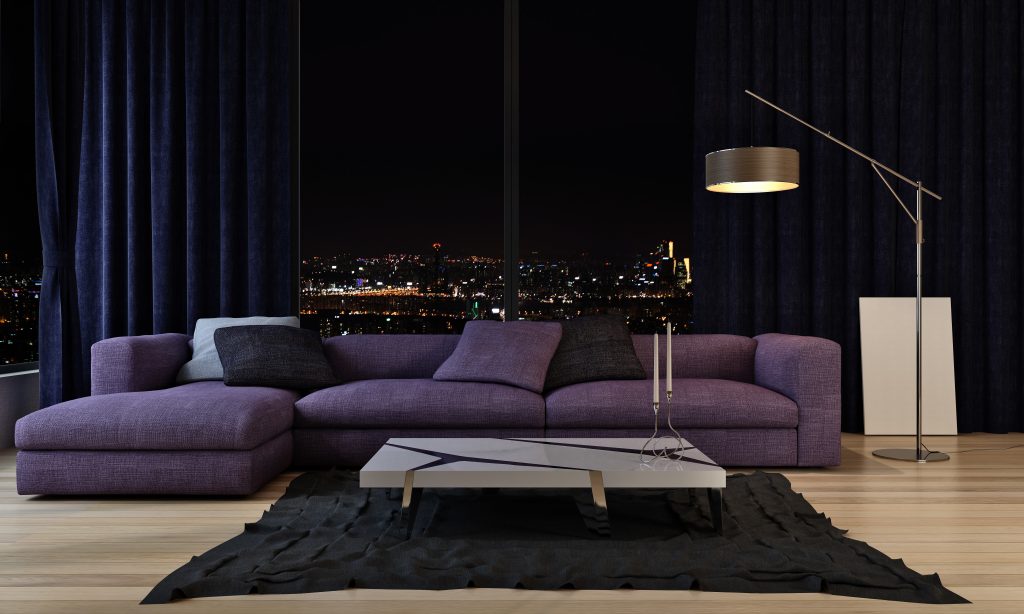 Consider the Traffic Flow
Your sofa arrangement should allow for comfortable traffic flow. Your family or guests should be able to move in and out of the sofa arrangement easily. Ensure there is plenty of room around entryways as well. The general rule is to allow about 3 feet of walking space around the room with your furniture arrangement. You shouldn't have to bump into or squeeze by furniture pieces just to sit down. Try different arrangement combinations to find the one that works best for the size and shape of your sofa or sectional, and take into consideration the type of space you're planning.
Evaluate Different Sofa Styles
You may have a specific style of sofa or sectional in mind, but there are a wide variety of traditional and contemporary living room sets as well as bedroom furniture in Atlanta furniture showrooms, suitable for large and small spaces. Keep an open mind. Bring photos of your living space, and ask for suggestions on arrangements from the furniture specialists at the store.