So many people walk into Intaglia Home Collection with questions about how to choose a sofa. Most have a style they are interested in and probably a price range, but fabric choices, number of seats, arm type, size and cushion type are all questions that we answer on a daily basis. Here are a few key decisions that need to be made when choosing a sofa:
Size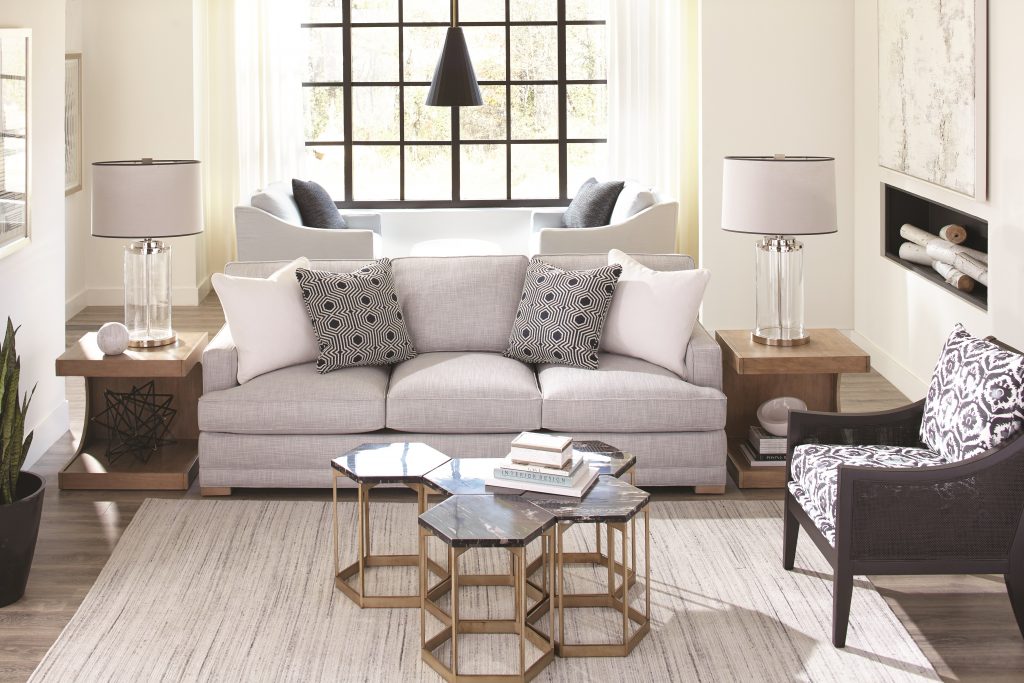 Sure you would love a huge sectional, but can your room actually fit one? A great suggestion we make to clients, is to use tape or cut out newspaper to mark the size of the sofa on your room's floor. Walk around the outline on your floor to see how much space is needed for pathways. Also determine how you would like your sofa oriented in your room. The average size sofa is 84″ long but of course can be smaller or much longer. Size is really the first step in making your decision.
Style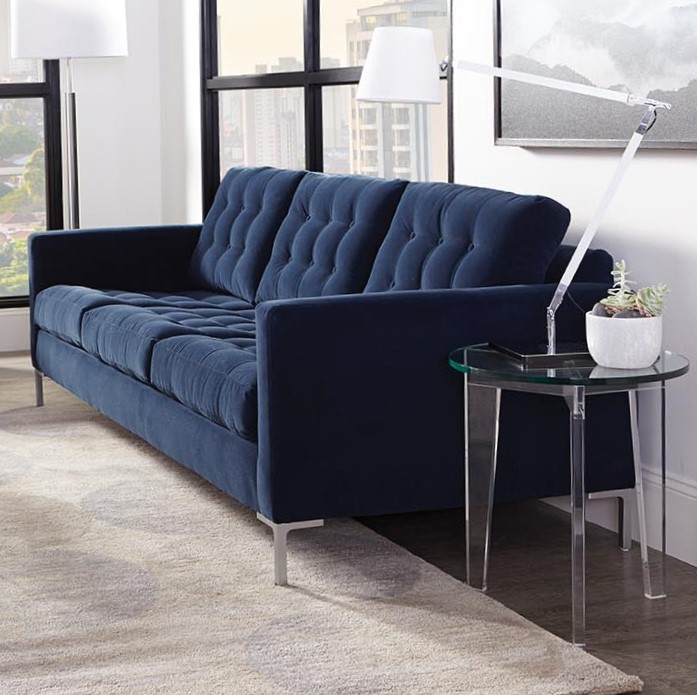 Most customers have an idea of what they don't like in sofa, but need to focus on what they like and what they need. Does your style lean more toward a modern, clean and straight line sofa or do you prefer big, puffy and rounded arms? Do you like buttons on the back cushions or do you prefer slipcovers? Do your prefer a sofa arm that you can set your laptop on?
Cushion Type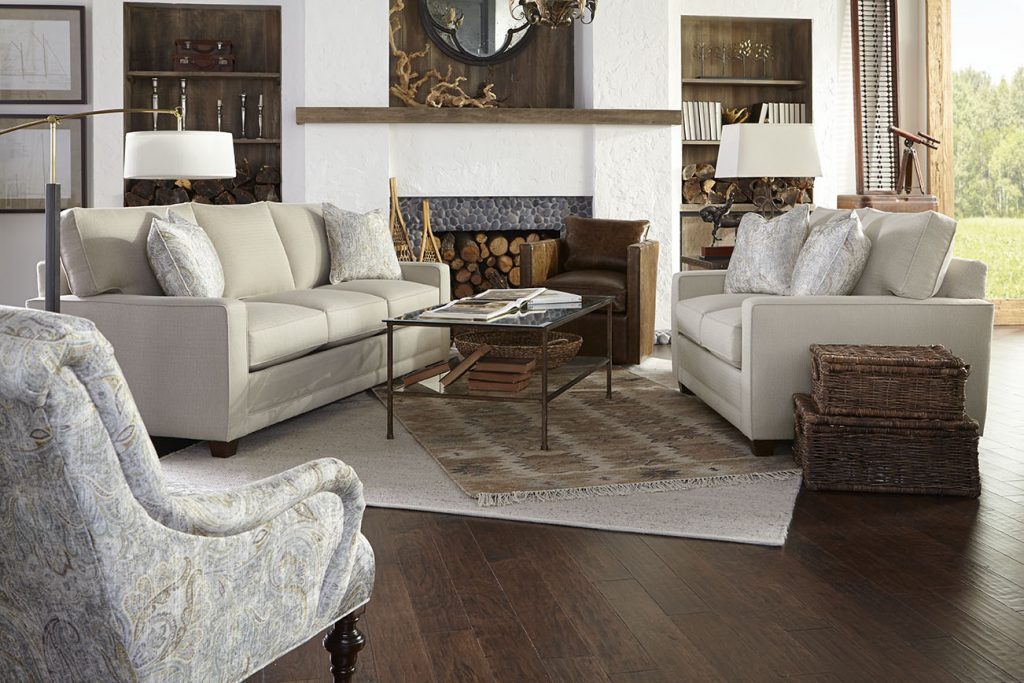 Do you like a deep seat cushion so that when you sit back on your sofa you have a lot of room; or do you prefer a shorter seat depth so your feet touch the ground when you are seated. Do you like a cushion that doesn't lose it's shape and is tailored or do you enjoy a down cushion that you sink into? Sofas also typically come with a bench cushion (one seat cushion across the sofa), two seat which is two seat cushions or three seat which is three seat cushions.
Fabric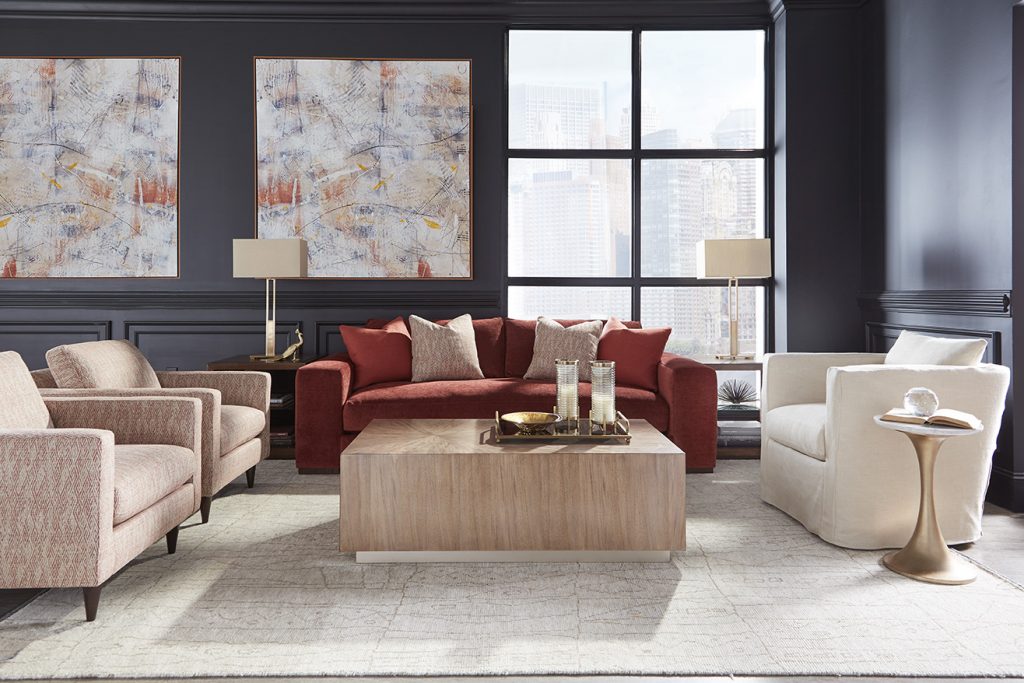 Our most common question is do you have good fabrics for my dog/cat? We do, but of course it takes common sense in how much access you let your pet have to your sofa investment. Many customers choose a fabric that is the color of their pet so they don't see pet hair. We have so many fabrics now that are easy to clean and take very little maintenance. Velvets, patterns, solid colors with a pattern; you can choose a neutral color or any color of the rainbow. We have hundreds of fabric choices based on your likes and needs.
Stop by the store and sit with one of our Design Consultants to start your journey on finding the best sofa for your home.