A dining table serves many purposes in a home. Not only is it a place that people gather for meals, but it's also where you help your children with their homework, where many arts-and-crafts sessions take place, where you have conversations with your loved ones, and more. In many ways, the dining room is a place for people to connect. So, when purchasing a dining table, you want to put a decent amount of thought and consideration into your decision. Here are a few things you might want to consider.
Size
Size is the first and most important factor to consider when buying a dining table. You'll want to measure your dining room to get an idea of how much space you have for a table. Make sure that you factor in enough space for people to move around the table and chairs, even when others are seated. You don't want your table to overwhelm the room, but you still want to ensure that your table is large enough to seat your entire family, and perhaps a few extra guests.
Shape
Most people tend to purchase rectangular dining tables, but there are other options available. Just look around a furniture store in Atlanta, and you'll likely be able to spot round, oblong, and square tables throughout the store. Different shaped tables have their pros and cons. For example, it's easier to reach all the food at the center of a round table than it is when seated at a rectangular table.
But you'll also want to consider the shape of your dining room. What table shape is going to fit best into the dining room layout? This should guide your decision.
Style
The style of your dining table should complement the style throughout the rest of your home. If you have a modern decorating style, you certainly won't want a rustic, farmhouse-style dining table. When in doubt, look for a traditional-style dining table that will work with any decorating style.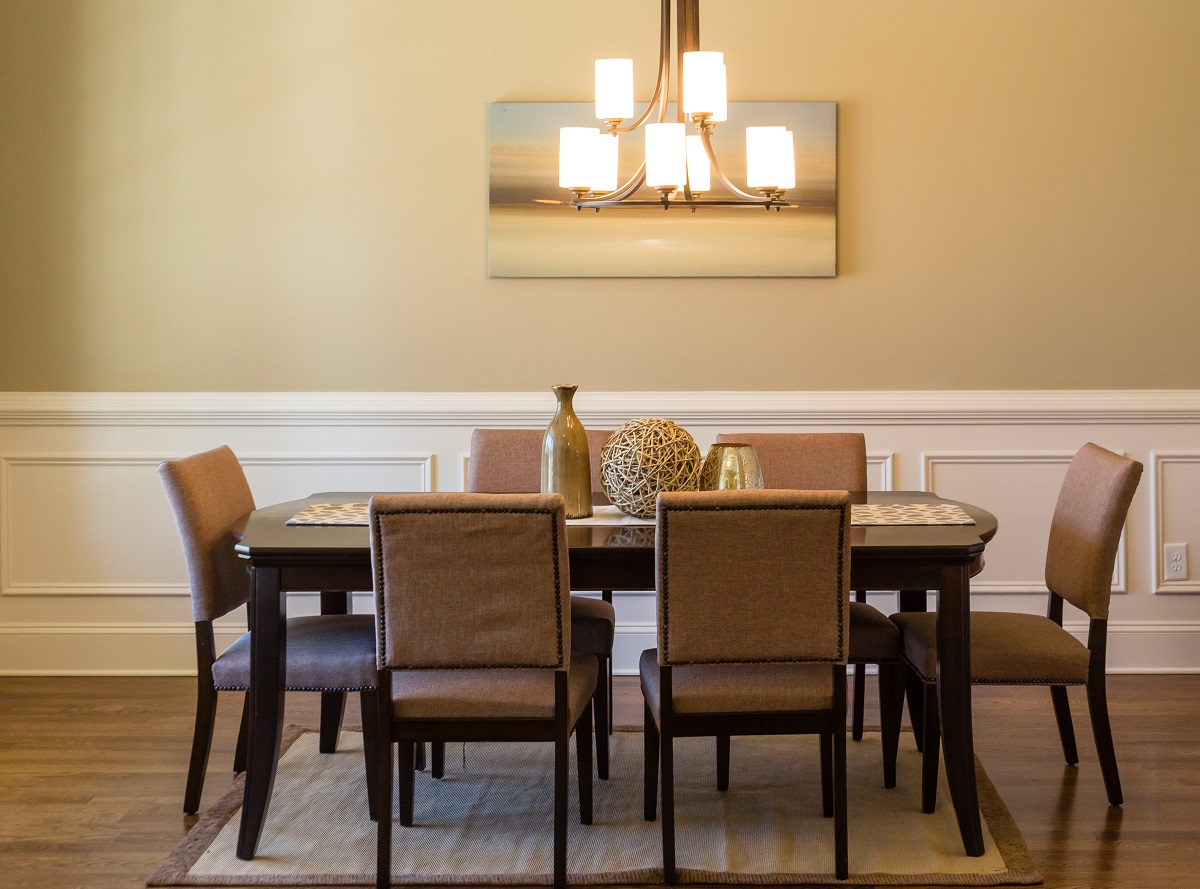 Seating
Finally, consider what kind of seating you want to have in your dining room. If you want a dining bench along one side in place of dining chairs, you'll likely want a rectangular dining table. If you want bar-height seating, make sure you purchase a bar-height dining table to go with it. Of course, you can always purchase a complete dining set at a furniture store in Atlanta, and you'll have a perfectly matched table and set of dining chairs. Be sure to purchase a couple of extra chairs in case you need the extra seating or one of your other chairs is broken.