Chic, rustic decor is all the rage in interior decorating these days. If you're looking to achieve this look in your bedroom, there are a few key items that you'll need to focus on. This article will tell you what you need to achieve that rustic look you desire so that you have a shopping list for when you head to an Atlanta furniture store.
Headboard
The bed is the most important piece of furniture in the bedroom–it's right there in the name, after all! Though the bedding you choose will affect the overall look of the bedroom, the headboard should be the real focal point of the room, so it's imperative that you make sure your bed's headboard achieves the rustic look you desire. Look for headboards made of recycled barn wood, or any type of aged, distressed wood. This is the most important part in getting that rustic look.
Dresser
The dresser is the second most important piece of furniture in the bedroom. To get that rustic look, you could look for complete bedroom sets made of the right kind of wood, as mentioned above. But the great thing about the rustic look is that things don't have to be an exact match. You can find old, restored dressers, or restore an old one yourself. As long as it has that weathered look, you're still going to achieve the overall rustic feeling you desire.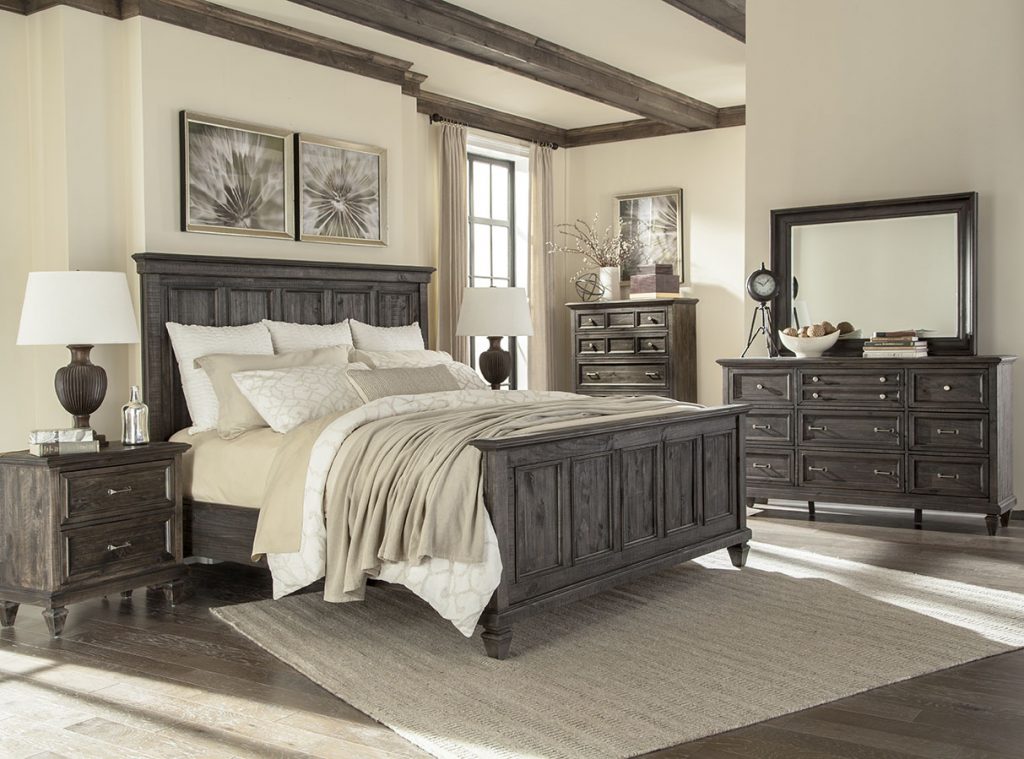 Decorations
Another element of the rustic look is a nice, homey feel, which includes having an assortment of old-fashioned decor throughout the room. You will want to look for weathered picture frames, signs made from pallet boards, and farmhouse-style decorations. Hang them on the walls, fill the shelves with them, and scatter them throughout the room. It's difficult to be too cluttered when you're going for a rustic look, so get as many decorations as you desire and make your bedroom feel like a warm, cozy farmhouse.
Now that you know what you need, you can start shopping for your bedroom furniture in Atlanta.